Milnesand Fire an Ambulance
4607 NM-HWY206
Milnesand, NM 88125
Fire Chief
James Reddell
575-675-2411
575-675-2412 (Fax)
Arch Volunteer Fire  & Ambulance
1578 NM 88
Portales, NM 88130
Arch Fire Chief
Jay Lang
575-276-8484
Milnesand Fire-EMS

Milnesand is a rural volunteer fire department in southern Roosevelt County. The department serves parts of Roosevelt, Lea, and Chavez counties and has been in operation since 1979. We added a second main station in 2001, 4 miles west of Milnesand. At this time, the department has 14 volunteer Firemen and EMT's and our fire district covers 120 square miles of vast dry land farm and ranch land in Eastern New Mexico. The Milnesand Volunteer Fire Department response zone covers an area of 600 square miles and serves a population of 200 in the response zone. There are approximately 375 structures (homes, barns, shops) spread over the 600 square miles of the fire response zone. The Milnesand Fire Department has 8 Fire units and 2 ALS ambulances. We have 4 fire units that are 4 wheel drive and 4 fire units are 6 wheel drives that carry 1500 to 4000 gallons of water each. We have 5 Basic's EMT's and 2-IV techs that support the EMS service along with our Firemen.
Arch Fire & EMS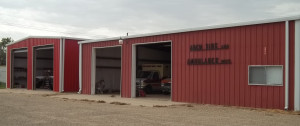 Arch Volunteer Fire and Ambulance Department was organized in 1990 to serve Arch community which is located southeast of Portales. We are one of 8 fire districts within Roosevelt County. Arch's district covers approximately 95 square miles of rural area including dairies, farms, ranches, homes and its population of approximately 250 residents. We respond to emergency calls such as structure and wild land fires, vehicle extrication, and emergency medical services. Arch Fire Department has about 22 volunteers manning 1 structure pumper, 1
back-up pumper, 5 grass units, 2 tankers, and 2 ambulances.
Maps: